Overheated, the multi-day climate event created by Billie Eilish and Support + Feed at The O2, performed this weekend in collaboration with Impossible Foods and Citizen-T to bring its climate action program to life during its series of inaugural events.
Impossible Foods, the fastest growing plant-based meat company in the United States, launched its products in the UK last month and has partnered with Overheated as the official food brand of the event, which will take place over six days (10, 11, 12, 16, 25, 26 June 2022) in London corresponding to the dates of the Happier Than Ever World Tour. Guests will be treated to a bespoke, all-plant-based menu with dishes such as Impossible™ Sausage Kofta made with Impossible Sausage™ Made From Plants and Impossible™ Chicken Parmigiana made with Impossible Chicken Nuggets™ Made From Plants. Impossible Foods products are produced more sustainably and have a much lower carbon, water and land footprint than animal meat. The menu will be served to over 2,300 visitors in partnership with Levy UK + Ireland, official catering supplier to the O2 Arena and the UK's leading sports and entertainment catering company.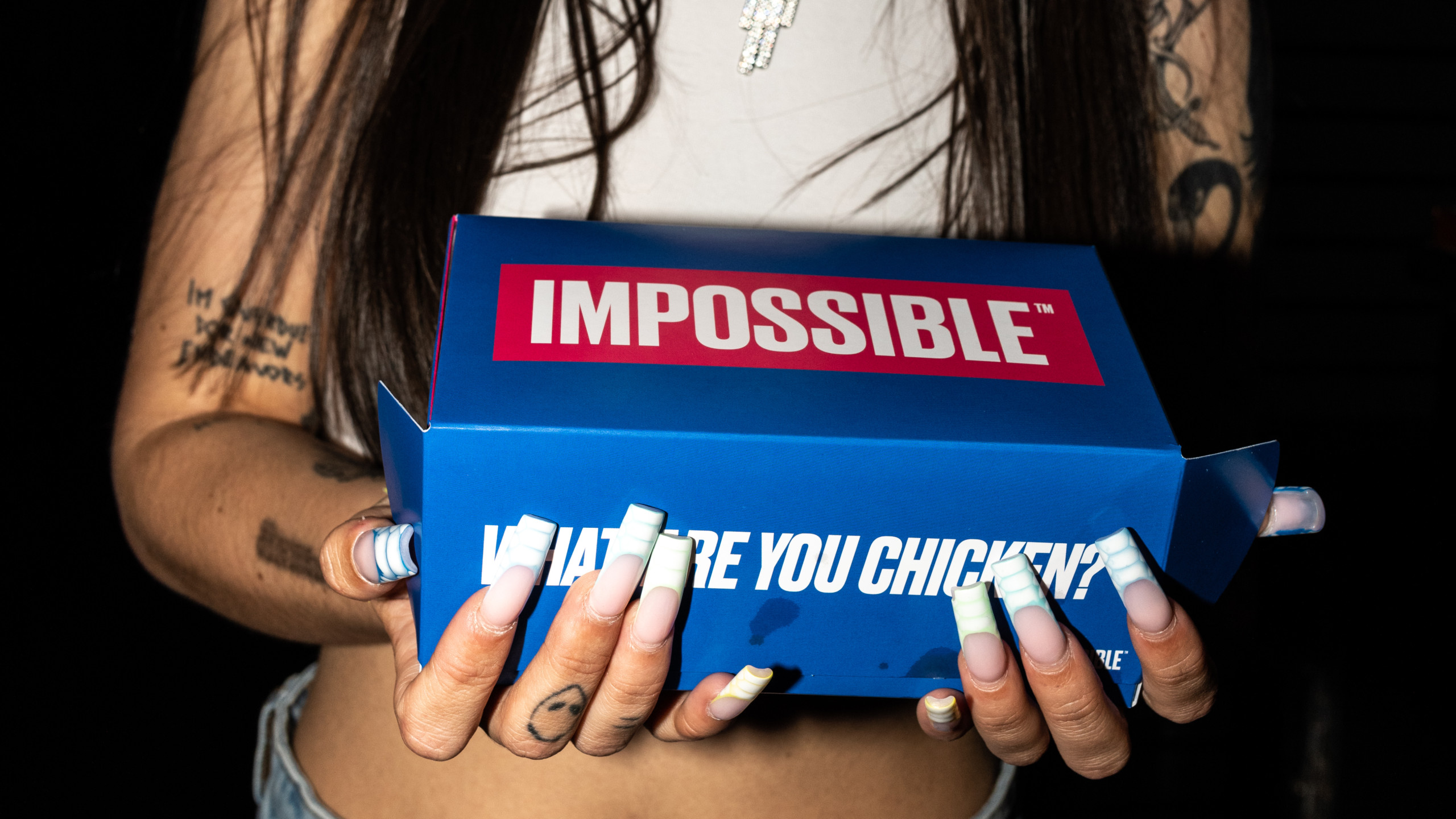 Citizen-T, the artist-led, zero-waste slow fashion apparel company dedicated to reducing waste generated by the fashion industry, will host the Citizen-T Free Playground, which will be located at All Bar One in the O2 entertainment district from June 10-12. The Citizen-T Playground will offer a free clothing swap open to everyone who attends the O2 over the three days, encouraging attendees to be aware of fashion's impact on the environment and giving them the opportunity to grab a pre-loved fashion for themselves.
Both collaborations served as a pivot to Overheated climate action program by providing customers with products and experiences that offer solutions to the global climate and environmental emergency. The event is expected to host some of the world's most influential climate activists through a number of live events. Some of the big names that will appear include Vanessa Nakate, Tori Tsui, Jack Harries and Samata Pattinson.
Impossible Foods CEO Peter McGuiness will also be invited to Overheated live during a fireside chat with Maggie Baird, founder of Support + Feed. Together they discussed how food is one of the most powerful ways to fight climate change, as well as the important role young people play in moving towards a more sustainable food system.
The Citizen-T Playground also featured talks from fashion sustainability experts throughout the three-day period.
The entire event was filmed by official videographer Mercury Live, part of Mercury Studios. Mercury Live is committed to creating content based on conserving resources, minimizing waste and reducing pollution.
YouTube has partnered with Overheated to livestream the June 10 event to global audiences via Billie Eilish's YouTube channel. In parallel, YouTube promoted the dedicated Overheated channel, encouraging users to enjoy highlights from the live event as well as ongoing VOD content, including green room talks and documentary highlights.
From June 10 to 13, the documentary Overheated will be exclusively available for streaming on WePresent, WeTransfer's digital and editorial platform. WePresent will also feature an exclusive interview with Maggie Baird about the project and its climate mission, as well as the overheated digital guide that anyone can download to take advantage of information and ideas to help reduce their own carbon footprint.
Maggie Baird, founder of Support+Feed said: "We are delighted to be in London and to have this opportunity to connect and discuss the different ways we can take action to alleviate the climate crisis."
Peter McGuinness, CEO of Impossible Foods, said: "I am thrilled to bring our food to our friends and fans of Overheated and to support the next generation of changemakers who are shaping the future of our planet. Billie, Maggie, Support + Feed and Reverb bring together an inspiring cohort of people who recognize that the food system is one of the most powerful tools we have to fight climate change. It is an honor to join them and help fuel their movement for climate action.
Stephanie Dillon, founder and artist of Citizen-T, said:
"I am delighted to be one of these global champions of climate change. Our mission to save 1.4 million pieces of clothing from landfills this year is getting closer and closer to reality thanks to the artists we work with, the fans who support their opinions, and those who make informed purchases wondering who benefits. of your purchases and what impact your purchase will have on the planet. Together we make a difference.
Christian Schenk, CEO of Citizen-T, said:
"Our participation in Overheated is another example of our commitment to mother earth, the artist community, and our continued success as one of the fastest growing sustainable merchandising companies on the planet. We challenge all touring artists to commit to allocating 5% of their merchandising programs in 2022 to a recycled and sustainable solution by Citizen-T or another environmentally conscious supplier, followed by an additional 10% in 2023. Together, we can make something old with something new. Your fans are watching.
Jon Davies, Managing Director of Levy UK + Ireland, the leading sports and entertainment caterer in the UK and Ireland, said:
"We worked with the team at Impossible Foods to create a line of plant-based dishes, including Impossible Sausage Kofta and a BBQ broccoli stalk and the Impossible Chicken Parmigiana, for 2,300 guests and two Overheated events.
"The culinary team is honored to play their part in the Overheated event by delivering plant-based foods that make a real difference to the planet. Sustainability is at the heart of everything we do at Levy and we are committed to achieving Net Zero across all UK sites by 2027."
– ENDS –